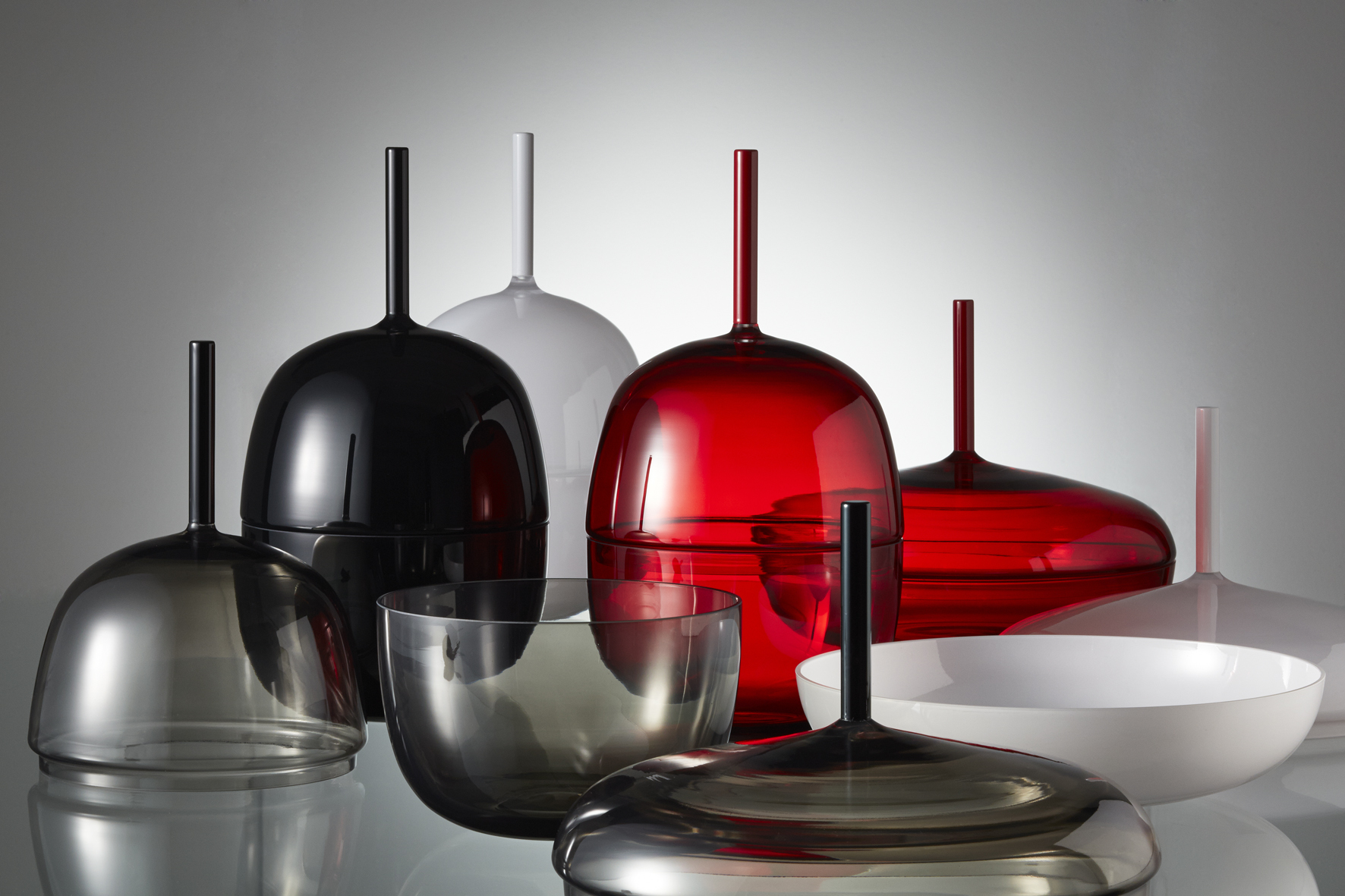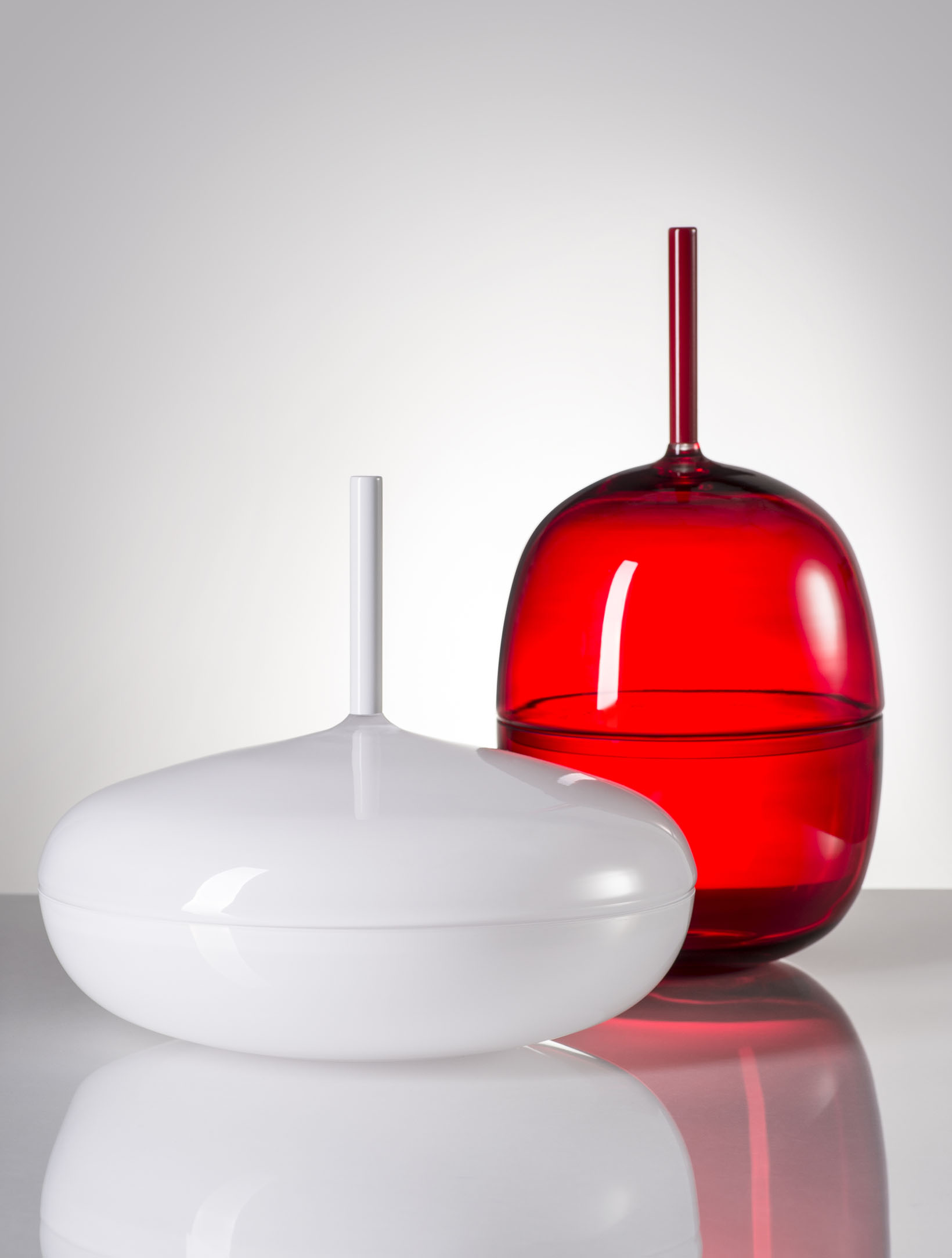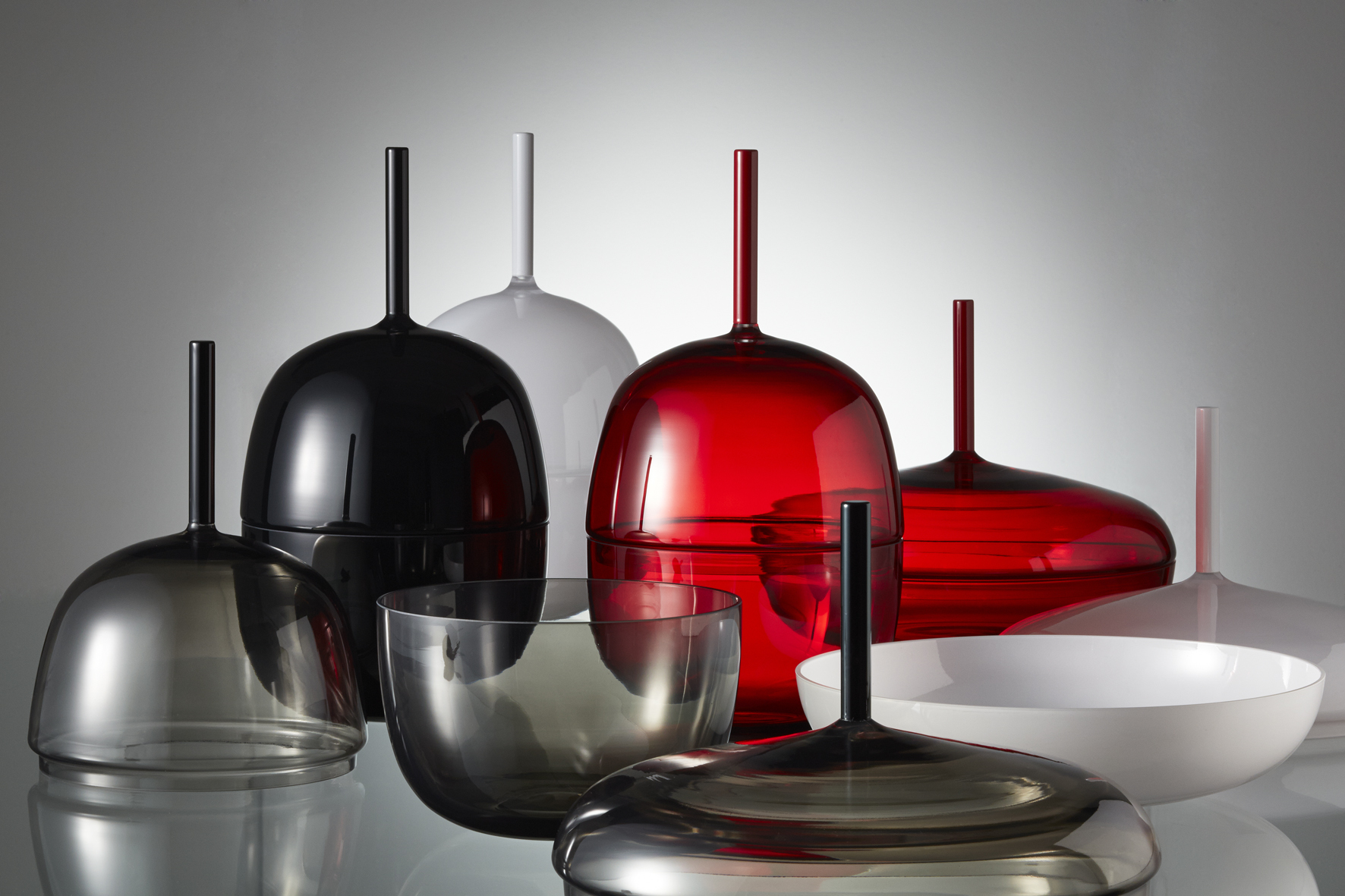 eng
Collection of decorative dishes, for serving or storage. Made of hand blown crystal glass. Blown in two shapes and coated in four colors: opaque white, black, transparent red and smoke.
Maca collection is a result of previous experiments with blown glass, influenced by oriental aesthetics. It refers to classical, traditional glass dishes, but remains contemporary simple. Elegant forms reflect oriental influences with it´s curved and elegant shapes based on geometry and proportion.
cze
Série dekorativních servírovacích nádob, vyrobených z ručně foukaného křišt´álového skla. Ve dvou tvarových a čtyř barevných variantách: opálová bílá, černá, transparentní červená a kouřová.
Kolekce je výsledkem předešlých experimentů s foukaným sklem. Výsledné formy ovlivnila orientální estetika a geometrie, s důrazem na elegantní křivky a vyvážené proporce. Finální produkt odkazuje k tradičnímu tvarosloví skleněného servírovacího nádobí, ale zůstává jenoduchý a současný.